Checklist: Don't start your project without these 6 things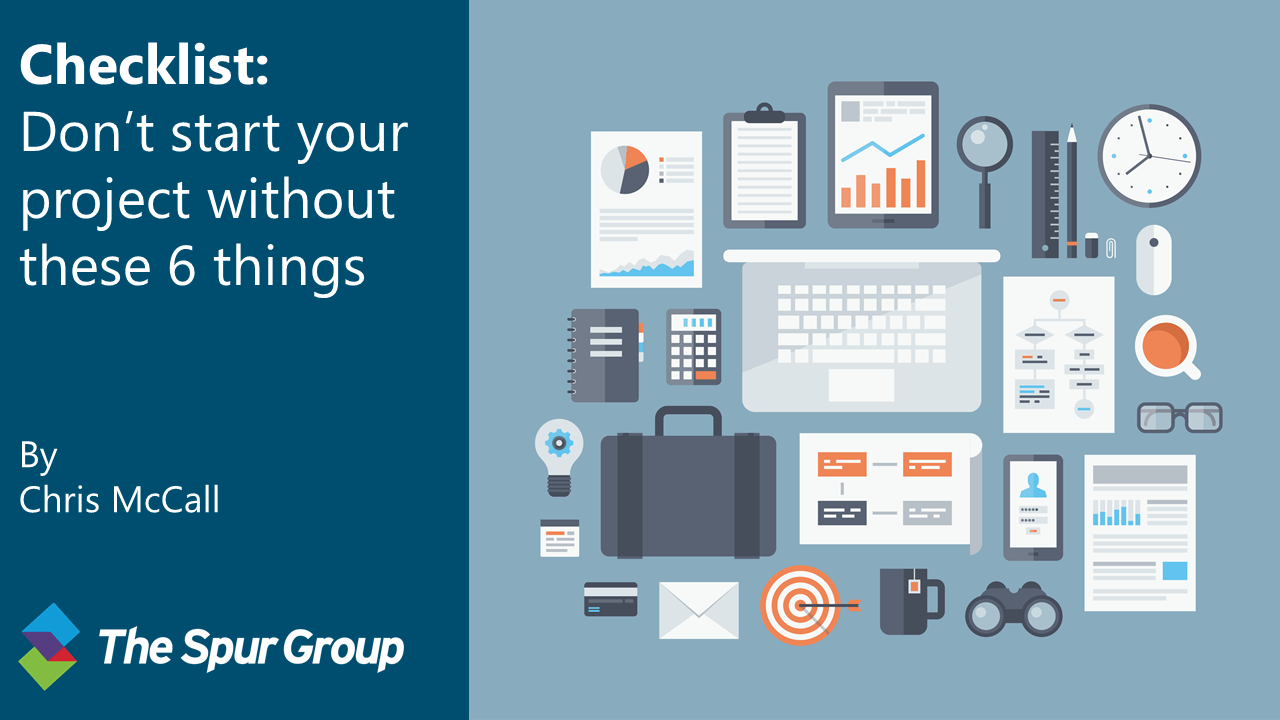 The first step in project management is understanding if your project is actually a project, or just an idea. The project may seem interesting, and your executives may want it, but that doesn't mean you dive in head first. If you start a project without the proper structure, it usually results in chaos. We've created an easy set of key components to self-diagnose whether you have a project worth investing time in.
6 Key Components Necessary Before Starting a Project
Understand the strategic direction. Think about how this project achieves overall corporate goals.
Identify project sponsor. Determine who is sponsoring your project and the extent of their commitment. Make sure you have the right level and sponsor for the needs of the project.
Align on key success factors. Make sure the problem is being solved is understood, and how you will measure your desired outcomes.
Decide on stakeholders. Understand who is responsible for achieving the benefits of the project.
Allocate resources. Examine whether or not you have the capabilities on your team to implement this project.
Identify key issues. Keep in mind the issues related to the ongoing operations of this effort.
Until you identify these six components, you don't actually have a project. At least not a successful one.
These six aspects help drive overall goals and objectives in a successful manner.
Need help getting started? Learn how project management as a service can help your business, or contact one of our project management experts today at www.thespurgroup.com/contact-us.